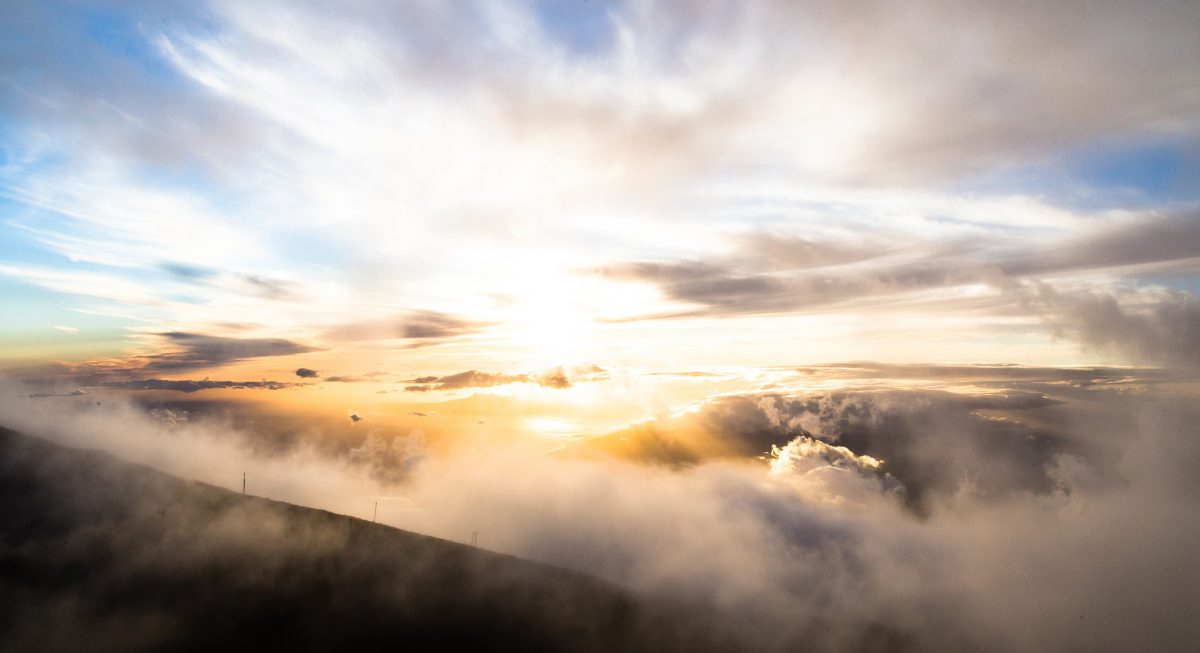 The beatitudes are one among the most prominent teachings by Jesus Christ that places the meek, the righteous, the humble, the persecuted, the peacemaker, the poor in spirit and the wailing man or woman in Christ ahead of the world. We have been taught that money is success and success is fame. If we never achieved success, we were bound to fail. That is what the world keeps on telling us. But our world has one standard and God has another. Nobody bothers to comfort anyone who has lost everything; in the beatitudes, we have Christ telling us that the poor in spirit will receive the kingdom of heaven and the one who has mourned will be comforted. Hence, our losses are no longer a loss for us. They are now our gain.
A materialistic society can never thrive on the resources it has forever because they are bound to fade away. They rely on their manpower, their intellect and whatever resources they have in hand. In this context, I do not mean to say that wealth is bad at all. Wealth is a blessing when God gives it but when we depend on anything more than Him, it no longer stays in our hands. Many who followed God were immensely blessed. Abraham, for instance, was blessed in such a way that he had immense wealth. Job was similar to Bill Gates in that time. That was divine blessing. And the source of all their wealth was God.
But what happens when we depend on them so much? Is our wealth a key to the kingdom of heaven? Does being successful concern our eternity? No, not at all! All that matter is how we lived. And that too, how did we live according to God's word.
The effect of a materialistic worldview is that future generations will never have a solid foundation to build their base on. The Bible says the following about the wise man and the foolish man in Matthew 7:24 –
"Therefore everyone who hears these words of mine and puts them into practice is like a wise man who built his house on the rock. The rain came down, the streams rose, and the winds blew and beat against that house; yet it did not fall, because it had its foundation on the rock. But everyone who hears these words of mine and does not put them into practice is like a foolish man who built his house on sand. The rain came down, the streams rose, and the winds blew and beat against that house, and it fell with a great crash."
People desperately try to create the strongman image as an impression that could last in others minds. Such people boast of their power, their wealth, their success, their worldviews and everything they hold dear so they can hold their heads high above anyone. And they enjoy it. Does this kind of attitude enjoy God's favor? No, it doesn't!
If we look in Proverbs 6:16. we see a list of things that the Lord hates:
"There are six things the Lord hates, seven that are detestable to him:
haughty eyes,
a lying tongue,
hands that shed innocent blood,
a heart that devises wicked schemes,
feet that are quick to rush into evil,
a false witness who pours out lies
and a person who stirs up conflict in the community."
This is the exactly what the world is right now! People have embraced values that are completely in-congruent to the Bible to satisfy their own desires. Has God completely taken over our physical and spiritual realm? Now is the time to let him take control!
As men and women of God, we are expected to show the same love and the same kindness to others that Jesus asks us to show in Matthew 10:41.
"He who receives you receives Me, and he who receives Me receives the One who sent Me. Whoever receives a prophet because he is a prophet will receive a prophet's reward, and whoever receives a righteous man because he is a righteous man will receive a righteous man's reward. And if anyone gives even a cup of cold water to one of these little ones because he is My disciple, truly I tell you, he will never lose his reward."
This is the benchmark that was set by Jesus himself. It matters what we do in love. Love is the greatest commandment of all – Matthew 22:37.
We never really know what happens behind the scenes of those wonderful souls who have lost everything. Such people, who are humble and forgiving in spirit, often receive criticism for what they did not do. Is it our duty to judge them? Did we mold them into the person they are today? Only God has the right to judge them.
If you have been judged unfairly, remember God is by your side. He is our judge. And we will receive our reward in due time.
So in brief, a person of humble standing who is seen of no value and is regarded dispensable, has God by their side.
Stay connected. Stay blessed. Reach us on Twitter @mbm4u and Facebook @mybiblemessage.