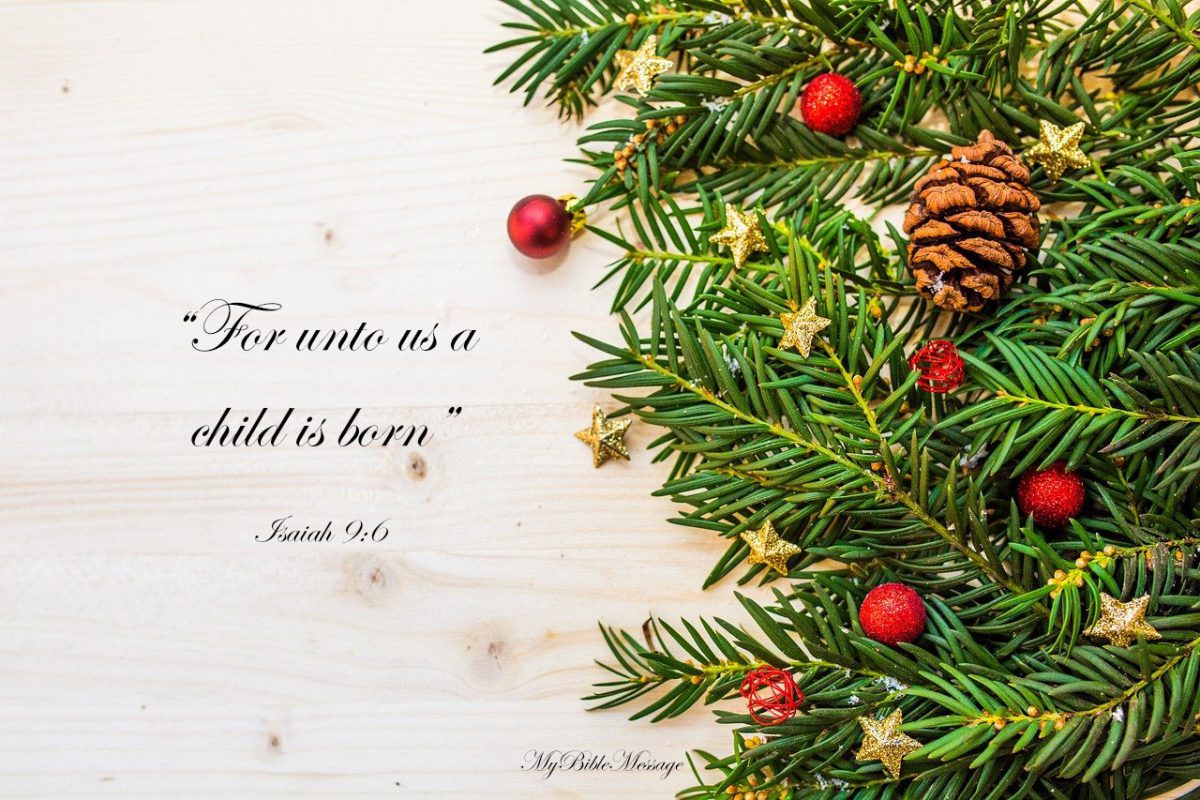 It's Christmas time! Before we know it, it's that time of the year where children cheer up for Santa Claus as they wait for him to come up with a load of gifts behind his back, eagerly waiting for what is about to come into their hands. With the abrupt decision to halt all plans for Christmas, this year many have no choice other than to go into a lock-down. All the plans to celebrate Christmas with friends and family will have to be confined to their households. Some of you may have lost the opportunity to meet up with friends and family. These times are especially depressing for old couples who have stayed inside continuously for a number of months. Come what may, we have a God who provides justice and He is no debtor to anyone. He will surely provide a way out for that came in to our lives.
The year 2020 in particular will be known for the unpleasant memories that it gave us – lock-downs that impacted businesses and jobs, loss of loved ones and plenty to ponder on. But we have some good news to cheer ourselves with – it's the hope that Christ gives us. The Bible says that God is love – He is the very definition of love. To negate every sour memory that pulls our joy to the ground, we have the name of Jesus that is above all names.
More than two thousand years ago, Christ became the hope of this world with the arrival of His birth, one that would turn out to be an historic event. We know that three wise men, who were well versed with the scriptures sought to find the Messiah, whose birth was predicted centuries ago by the prophet Isaiah. As they find the baby Jesus, they bow down to the Saviour that had come in flesh to take the sins of the world. Jesus shared the love of the Father who had sent Him in the flesh to conquer the spiritual forces and to realign the relationship between the Father and His children.
Even as Christ came in the flesh, he experienced everything that man knew – the joy of being raised up with a mother and a father, the temptations that followed him in the desert, the pain of being rejected by his own people and the crucifixion that lead to his death. In many ways, he experienced more pain than an average man would ever realize in his lifetime. And the beauty in all it is that He conquered it all and rose from the dead. How wonderful is that! If He did that, it means there is hope for the average man who cannot stand by himself. Even when the government neglects us, God accepts us into His arms. That is the hope we have forever.
It is better to trust in the Lord than to put confidence in man.

Psalms 118:8 – King James Version
In a life affected by the pandemic, we have plenty of questions to ask – Why does God allow suffering? Why does God allow people to die? And how can he not respond to people's cries? If we look into the Bible, events similar to that which happened now happened even back then. God was angry at the sight of sin. There were times when he explicitly brought disaster in His anger against man's unrighteousness; people generally had provoked him to the edge of sin. Yet, even in His mercy, he had forgiven them numerous times.
Where did this pandemic come from? We have no answers to it. Before that, let's ask this question – Is God really the reason for the pandemic? No! Was this man's carelessness or God's wrath? The answer really is something that nobody would expect – it is our fault and we have to own up to it.
If we look behind the scenes, people have failed to curb the spread of the virus because of their obliviousness. A man-made disaster really isn't God's fault. It is ours to deal with. God has never influenced man's free will; he has only supported it. In fact, we are the caretakers for the planet Earth. We ultimately bear the consequences of our own recklessness that violates all laws – of nature and of God. People died because some were ignorant to the disease. Some governments fear that if people knew the truth, they would be in trouble. Truth itself is like a sword. In fact, it is a double-edged sword. It exposes the viciousness of man and men fall prey to it when they either see no other way or if they feel they have lost.
This was the opportunity for us to reconnect with God. Instead, we have blamed Him for the disease called coronavirus. I recall a message a local pastor shared with us – "God has answered us all our prayers – we asked God to stop rape, and now it has stopped. We asked for non-violence and people are calm. Families have reconnected again, and people spend more time with their families." That was mind blowing; the pastor was right. God did answer many of our prayers. In a way, many good things have come out of this pandemic and we can only attribute that to God.
God is the reason we live. He is the reason we still carry on with grace even when we do not deserve it. Everything revolves around His name alone. And we have hope in His name. This Christmas, let us re-unite with God with the confidence that He will resurrect our lives back. Faith is the confidence for the things we hope we and assurance of things we do not see (Hebrews 11:1).
Our God is a god of assurance. Read Isaiah 44:3 – "For I will pour water on the thirsty land, and currents on the dry ground. I will pour out My Spirit on your descendants, and My blessing on your offspring." God is never going to abandon us; He is waiting patiently for us.
We wish you all Merry Christmas. Let every sorrow rebound with joy. And let us look forward to our Heavenly home with the expectation that Christ will return soon.
God bless
Jerin Koshy